It's Not About SiteBuilding,
It's Not About Hosting,
It's All About Building a Profitable Business
Why Is This Page So Important?
This is the most important page of SiteSell.com. Here's why...
You are starting an online business to reach an important goal. That goal will vary from person to person. A few actual examples of SBI! members (aka "SBIers")......
"quit the day job" (independence from a 9-to-5 job)
contribute to the college fund while being at home for your children (freedom)
buy your first horse while acquiring an important skill-set (teens have dreams, too)
prepare for a no-drop-in-income retirement (self-reliance).
Whoever you are and whatever your goal may be, this is one of the most important points in your life. We take that seriously...
And we know that our competitors, large corporations with 1,000-10,000 times more clients than us, look mighty slick. Celebrity Super Bowl and other glitzy ads make a powerful impression.
Ironically, their "proof of success" is often proof of their success. For example, "we have 92,000,000 web sites - we must be good." But how many succeed?
They emphasize the quality of their sitebuilder, complete with "countless gorgeous designs." But what about business success?
Many companies (including the largest) go even further, becoming misleading...
Claims of success are easy to make. One company even uses the hashtag "#ItsThatEasy." The smart reply is, "Show me. Prove it!"
They can't. But we do. No one else does because no one else can. They would if they could.
Your solid due diligence will expose a hard, sad reality. The success rate of solopreneurs is depressingly poor. Solo Build It! (aka "SBI!") multiplies your chances by 100 fold...
No other company delivers results like that, with proof! You may find a few brief "success stories" (out of millions!). Many of them will crumble if you verify the domain's traffic at Alexa.com and SEMrush.com.
Wrapping Up...
Who you choose is too important to be swayed by "shock and awe." Insist on the "meat and potatoes" of proof. We make you 2 promises...
You will never see so much proof, examined in so many ways, anywhere else.
You will be delighted when you start with SBI!...
Order SBI! Today & Try It Risk-Free!
The 90 Day "Confidence of Success" Guarantee makes it risk-free
The Alternative
You could also end all doubt simply by getting started. Our Guarantee makes that faster course of action risk-free. All doubts end when new SBIers see the serious, unique and all-encompassing approach to online business-building.
We'll assume that you want the proof first! So here we go...
Objective, Certified Proof
SBI! delivers profitable, solopreneur-built e-businesses at unmatched rates and levels of success. Here's the proof, presented in every way possible.
Each is well-documented and verifiable. The featured SBIers can actually be reached (no "J. Smith from Tuscon" testimonials!). You'll find objective documentation by well-known third-party companies (ex., Amazon's Alexa.com and SEMrush.com).
Ready? Let's examine 5 types of proof...
We "go deep" here. Examine the long-term progress of a representative sample of SBIers. Follow their periodic updates (both ups and downs) over the course of years, even a decade or more.
This is real-world "how I did it" material. Their stories say it all.
We "go wide" this time. Here are 500 high-performing sites that cover the gamut of major niche categories. No matter what your niche may be, it's winnable with SBI!.
Compare it against the few sites on the "Success Stories" page of large companies who market sitebuilders (ex., Wix, Weebly or Yola) and huge Web hosts (ex., BlueHost, Hostgator, etc.). You won't find another page like this, anywhere.
TIP: Get the real story! When evaluating a "success story" (or competitor, etc.), enter the domain name into Alexa.com and SEMrush.com.
If a few hundred success stories aren't enough, we also present recent success stories in our blog. Each comes with valuable, real-world "Takeaway Lessons."
Check out these SBIer interviews and stories .
A product must be truly remarkable to engender passion. It connects on a rare level (ex., an iPhone or Facebook, a KitchenAid mixer or Google Maps). We all appreciate good products, but passion is reserved for the few that OVERdeliver.
SBI! owners sure feel strongly about Solo Build It!. Many do start with doubts, of course. Those melt when they first read the Action Guide - "this is serious!"
Worry becomes excitement as each builds an e-business that meets individual life-improving goals. Whether your goal may be, we believe that it dwarfs owning a KitchenAid - heck, even an iPhone!
In the vid to the right, we've snipped many SBIer videos into one that tells a composite story in less than 60 seconds. In more recent "I Love SBI!" videos, other SBIers tell you how they feel in their own home-made videos.
Most webmasters are asked to create websites for existing offline businesses. They know these sites won't attract new business. This type of site is only found by those who search for the company by name (i.e., they already know it).
It takes much more to create a Web presence that actually attracts new business. Some Webmasters do make this huge leap for their clients (charging accordingly, of course!). They use SBI! to generate a high-ROI Web presence, which is what their clients really want.
A Reminder:
Big Decisions Deserve Tough Due Diligence
Your life-changing goal is at stake.
Insist on hard proof.
Everything else is fluff.
Order SBI! Today & Try It Risk-Free!
The 90 Day "Confidence of Success" Guarantee makes it risk-free
What Are Your Options?
Thinking of using a big name SITEbuilder (ex., Wix or Yola)? If so...
A site is not a business. It just sits there if you are not shown how to create the right type of content. There are many other steps before and after "site" creation, too. If just part of that breaks down, your SITE does NOT generate income or equity. It takes much more than "site building" to grow a profitable online business.
Yes, it's easy to put up a Web site. But only a teeny fraction of solopreneur-built SITES become successful BUSINESSES. That's a big part of why SBI! businesses succeed 100 times more often than average, and at higher income levels.
IMPORTANT: The "100X Factor" is testimonay to both how dismal the solopreneur success rate is overall and how effective SBI! is.
Bottom Line: Insist upon proof of a strong track record of success.
Order SBI! Today & Try It Risk-Free!
The 90 Day "Confidence of Success" Guarantee makes it risk-free
Are you considering a famous Web hosting service (ex., GoDaddy, Hostgator, etc.)? If so...
Hosts do not teach you how to build a business. They only provide you with a place to put your site.
Be wary of depending upon a famous brand and its advertising.
Find a page that compares feature by feature like this one.
Bottom Line: Insist upon proof of a strong track record of success.
Order SBI! Today & Try It Risk-Free!
The 90 Day "Confidence of Success" Guarantee makes it risk-free
You Matter!
Although sitebuilders and web hosts may impress you with their ads, the track record is dismal. They both provide the same generic service - host a website.
They profit whether you succeed or fail. They make money even when you fail. We don't! Everyone here at SiteSell stands with you, lives for you to succeed.
We literally pin our own future on your SUCCESS. That's the promise - you've seen the proof.
What about WordPress? Glad you asked!
Perhaps you're thinking about making money online by blogging (ex., WordPress software)? If so...
Blogging is a good format for fast-changing niches, a news-oriented approach and for pundits. It is harder to "win" at blogging, in general. Have you researched whether blogging is the right format for you?
WordPress solopreneurs use plug-ins instead of 3rd party services. Unfortunately, that presents one more barrier to figure out. The failure rate is just as bad, for all the same reasons.
IMPORTANT: While we do not recommend blogging unless the niche and your target audience warrants it, the SBI! principles apply equally well to bloggers. If you like WordPress, use SBI! for WP to blog or to build a website. Either way, you follow the exact same process, except for using WordPress and your own hosting (which reduces the price of SBI! by 50%).
Bottom Line: Same as above. SBI! for WP may be right for you.
You Can't Fake A Positive, Happy Community
SiteSell has built a culture around positive, motivated individuals with a focus on success. Everyone at SiteSell is obsessed with helping SBIers succeed. SBIers participate, too, in the world's most helpful, flame-free and comprehensive e-business forums
Catch a glimpse for yourself at The Solo Build It! Forums, where SBIers meet to help each other move ahead. (The forums are private - we have anonymized owners at their request. If you see their domains, they have chosen that. Unless you are an SBI! member, the forums are read-only.)
Get a live look into the SBI! culture, warts and all. People arrive with questions while others deliver help. Mediocre products, if they have forums, have loads of complaints. Only an excellent product could generate this type of positive enthusiasm, especially given the important nature of everyone's mission.
SBI! Did Not Earn Its Reputation Through Marketing, Magic Or Myth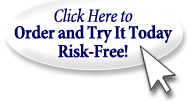 It EARNED its way, one delighted SBIer at a time.
We spend our money to make SBI! better, not on expensive ads in Wired magazine or on Super Bowl commercials. Unconventional?  Yes.
But the proof speaks for itself. Build a business that succeeds.